Experience Dr Jazz and the Cheshire Cats Live!
Catch the band live at a gig in a venue near you! The following dates are already confirmed and more will be added soon. If you would like to hire Dr Jazz and the Cheshire Cats Big Band to perform at one of your events, please take a look at our guide to booking the band and get in touch.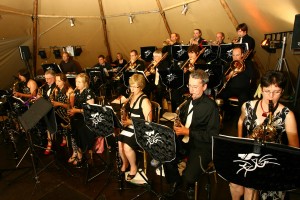 Confirmed current and future dates are:
29th April 2022 (Friday)
17th June 2022 (Friday)
25th June 2022 (Saturday)
2nd July 2022 (Saturday)

Transatlantic Swing: Twenty Years of Dr Jazz and the Cheshire Cats
Tung Auditorium, University of Liverpool.

9th July 2022
25th September 2022
We hope to see you at one of our gigs soon!